While we normally use this section to discuss macroeconomic concepts that help frame our top-down asset allocation views, or to present bottom-up macro asset analysis, today we are highlighting a company that stands out in a world of higher commodity prices.
At present, there is much discussion on how legacy companies, particularly in the commodity space, must change how they do business to adapt to a sustainability-focused world. There is currently a plethora of negative attention on fossil fuel companies as CEOs go before Congress, but today we're focused on a company that is seven years removed from an activist campaign and fresh off an upgrade from high yield to investment grade last December.
Alcoa is the fifth largest aluminum "pure player" globally, and the largest upstream producer in the Western world. Its operations are geographically diverse, with an integrated aluminum production business from bauxite and alumina procurement and processing, to smelting.
Aluminum is a critical input to virtually every aspect of the forthcoming renewable energy complex and is often referred to as solid electricity given the sheer amount of power (and carbon intensity) required to process the metal.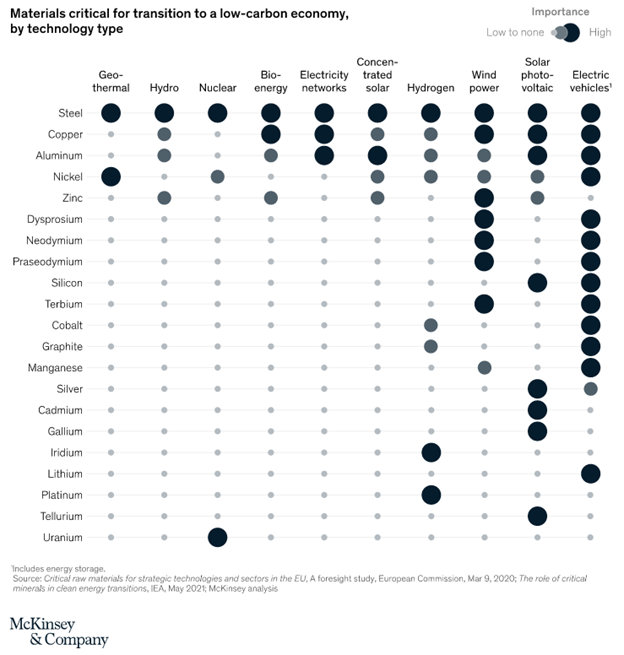 By our estimates, global aluminum balances are expected to persist in deficit for at least the next 2-3 years, which is already being reflected on exchanges; LME aluminum inventories are running 40% below their five-year average.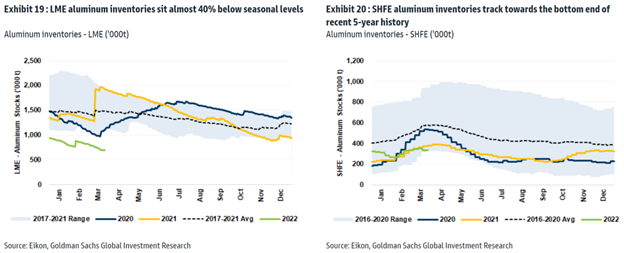 75% of Alcoa's smelting capacity is powered by renewable energy, which positions the company as one of the least emitting players in a highly energy-intensive sector.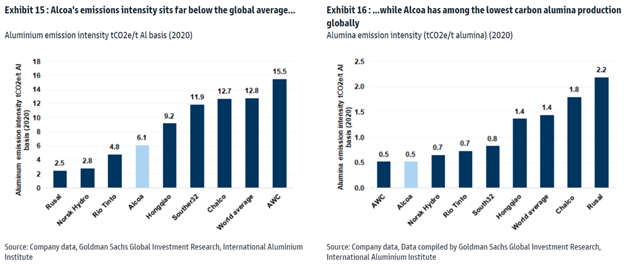 Alcoa is naturally leveraged to aluminum prices and has been consistently delivering on cash flow generation due to a disciplined capital allocation strategy focused on rationalizing its asset base and deleveraging. The company has also been quick to target green growth initiatives with an emphasis on low-carbon aluminum products, helping to differentiate the company from its peers. Some analysts believe that one such peer, Rusal, is expected to see aluminum production go to zero in 2022 due to Russian sanctions precluding the import of bauxite and alumina, which should have a positive impact on Alcoa's market share.
In our view, Alcoa is a good example of a legacy company from an old-fashioned industry that has increasingly gained investor interest, not only due to the quality of the company's management but also from a positive industry backdrop (e.g., green transition, supply imbalance).